Highly reliable flow control technologies help you regulate and isolate your processes with certainty.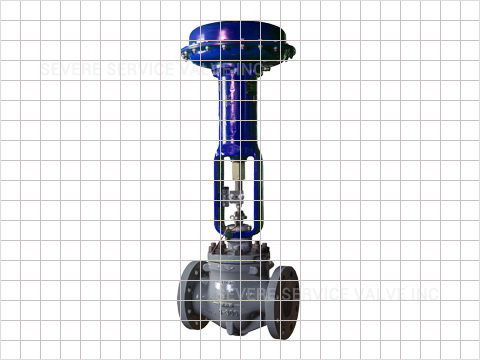 4 Inch SG200 Valve With SSV PSR Actuator
Control Valve -- SG200 Series
SSV SG200 Series control valves are used for throttling or on-off control of a wide variety of liquids and gases. The single-port, globe-style body design offers quick-change trim and a post-guided,unbalanced valve plug. The SG200 valve is used in chemical or hydrocarbon processing applications or wherever control of non-lubricating, viscous, or other hard-to-handle fluids is required.
CONFIGURATIONS :
Single-port, globe-style control valve , post guiding, unbalanced valve plug
CRITICAL SERVICE :
Noise Abatement, Cavitation, Steam Condition, Erosive, Low Flow, Corrosive, General Service, Outgassing, Flashing
Flanged, Butt Weld, RTJ, Threaded, Socket Weld
Equal percentage, Linear, Special Characterization, Quick Opening
Class IV , Class V , Class VI  ( ANSI / FCI70-2 and IEC60534-4)