STEAM POWER BALL VALVE
High Temperature
High Pressure
Zero Leakage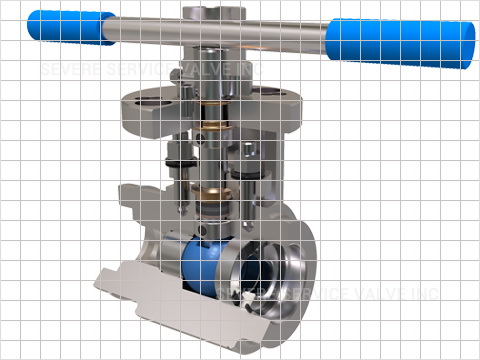 SSV Steam Power Ball Valve
Through years of field experience, working with major power producers and a sophisticated performance analysis procedure, SSV has developed a product line dedicated to absolute isolation of critical equipment, dependable on/off operation for drains and vents, as well as longer valve life for increased run-time.
SSV provides its advanced technology to the power industry with the Steam valve designed to handle high temperatures, high pressures, high cycling, thermal shock and abrasive media.
      Application:  Isolation valves for vents and drains in power applications
RATING PRESSURE
1500 ~ 4500
WORKING TEMP.
up to 1100℉
END CONNECTIONS
SW  BW  HUB
410SS+CCC  (HVOF Coating) ; Inconel718+CCC
410SS / Alloy A286 / Inconel718